At The Window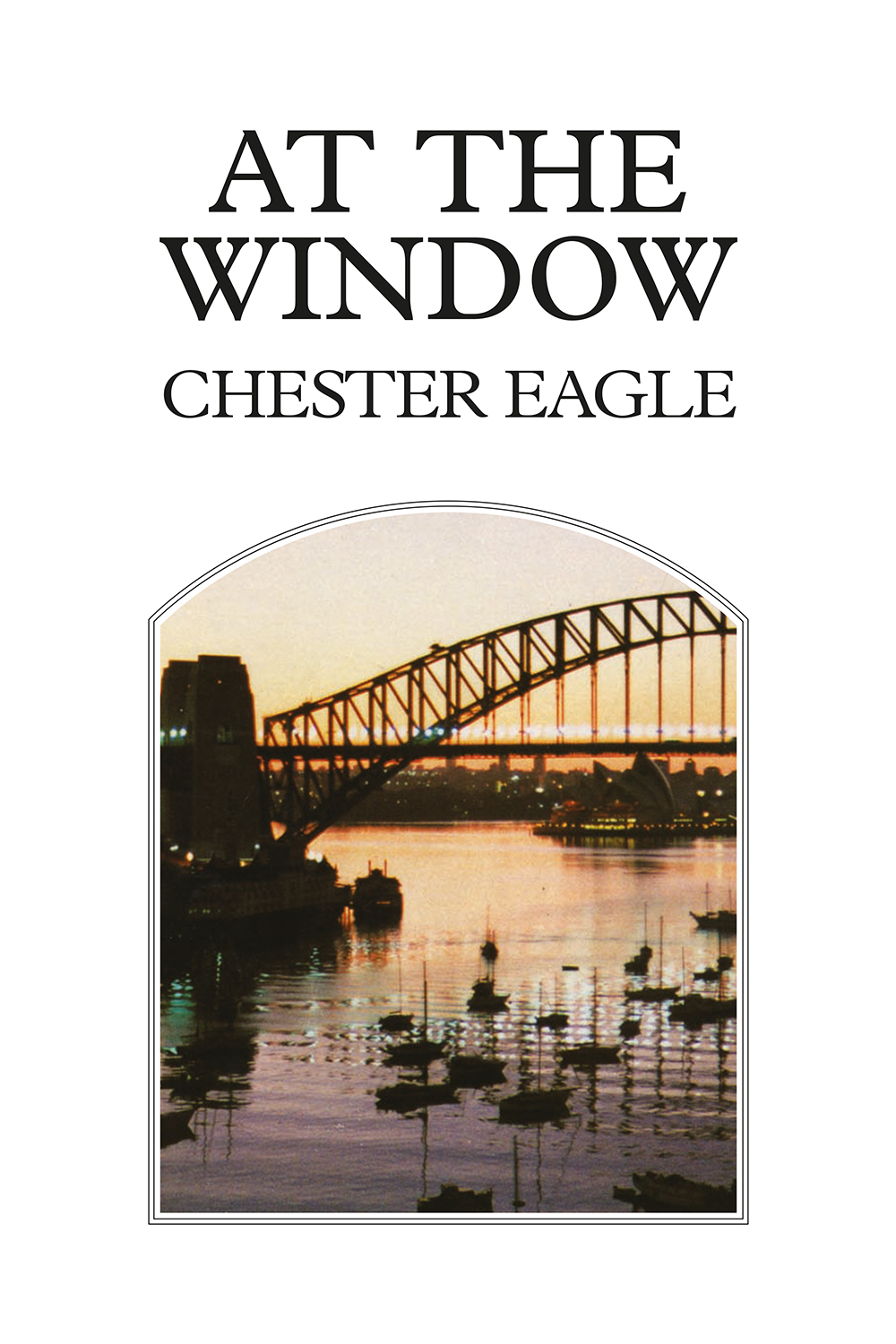 The story of Carol, her husband, and a nihilistic busker is a variation on two ancient themes – the triangle; and the woman, encountered everywhere in fairytale and fiction, who looks down from her window, her balcony, her tower. Are they imprisoned, these women, or well-placed to know and understand the world they see?
This is a beautifully wrought novel – a moving attempt to illuminate those painful and puzzling spaces between men and women where words and meanings fail.
At the window is a line – graphic, melodic – from Carol's first recognition of her position when her husband writes, confessing an affair, to the moment when, men's claims and accepted definitions rejected, she walks away.
Written by Chester Eagle
Edited by Hilary McPhee
Designed by Diana Gribble
Cover photo by David Bradley
First published 1984 by McPhee Gribble
3,950 copies printed
Circa 38,400 words
Electronic publication by Trojan Press (2006)
The writing of this book:
In discussing my earlier book Four faces, wobbly mirror, I referred to the heady mix of new attitudes swirling through society in the period leading up to the election of the Whitlam government in 1972. One of these was feminism. It boiled through society at roughly the same time as the counter-culture, though it was by no means the same thing. It was clear to me very early on that if women were recasting themselves then men too would have to be different, the definition of one interacting with the definition of the other. I'd had six years at an all-boys school and I had felt very ambivalent about the way it had shaped us; this ambivalence gave me a basis for the changes that would be required of any male who took seriously what feminists were saying. In the end, as I think At the window shows, I was ready to wave goodbye to the old style of masculinity. Carol, the book's central figure, does just that in the last pages. She's ready for something new.
The book was a step forward for me in another respect, that of reaching unselfconsciously into anything that happened to be close for writing's ingredients. The book is to some extent written by snatching things close to hand. For instance, it opens with Carol and Martin in Paris, challenged by the voices of people singing in the street. It was not so very long since I'd made my first visit to Paris, hadn't liked it at first, but had woken in an overheated room on the first night to hear voices in the street beneath. At once I thought of the young men in Berlioz's Romeo and Juliet, going home after the ball, and I recognised the source of the composer's inspiration. I was aware of, and affected by, that same source. Paris looked magical to me the following morning. I sensed that Hector Berlioz, Claude Debussy, Eric Satie and any number of others had walked those same streets, by day and by night, heads full of ideas from which they would make their music, their books and paintings. I felt fortunate to be alive.
On the second page we learn that Carol is doing a thesis on 'Dream, Traum and Rêve – Heightened Consciousness in the Romantic World View'. I thought I was being satirical when I wrote that. But twenty odd years later, I find I'm still asking myself about 'heightened consciousness', especially the spirituality in music by Beethoven and Bruckner. The Benedictus of Beethoven's Solemn Mass, the adagio of Bruckner's 8th … nothing more uplifting has ever come to my attention, and I want to go further, if that's possible …
I think I am putting the argument for a writer reaching out for things only half-understood because in so doing those truths, or understandings, which are hovering about the mind's horizons have a chance to move in and shape the book. I see on page 30 of the book Carol is considering Martin, her husband, on the day of her return to Australia. 'Martin,' she said. 'Men dominate because they fear, don't they? It's a mutual problem. Or are you too scared to see?'
He is. She leaves him and goes to Sydney, where there's a vacant flat. It has a wonderful view of the famous harbour, and here again I was opportunistic, persuading Diana Gribble to put on the cover a picture taken from the window of just such a flat, with an almost-private ferry landing at the bottom of the slope. Carol comes to new and different terms with the world as she looks from the window my friend Maggie Gilchrist had at Lavender Bay, on the northern side of the harbour. From Maggie's window I had heard the cables clicking on the masts of yachts anchored below, and noticed the way in which trains passing each other on the Harbour Bridge seemed to become one train, growing shorter, then longer, then separating. The trains and the yachts found their way into the book. So did my friend Kevin Lincoln's paintings (on pages 112 – 113) which I had seen on show in Sydney. On studying again what I wrote in 1982 I am surprised at the way that all sorts of observations of Sydney, and elsewhere, have been coöpted for the book; I have Mrs Psalti and her subnormal boy at a café called La Gioconda and I realise that I can no longer remember where I got them from. I quote songs and verses which were hovering, fluttering, in my mind at the time, but not any more. There is a scene with Carol and Gary, heaping sand on each other, which I drew from an incident with a friend. All these details, and many more, have been made subservient to an argument, for that is what At the windowis, about the liberation of women. I have Carol, when she finally gives her thesis-based talk at the university, quoting Rimbaud: 'When the eternal servitude of women shall be ended … woman shall discover the unknown … she will discover strange, unfathomable things …' I loved that thought when I put it in the book, and I love it now. Marcel Proust is also quoted, and I think his role is to heighten the contrast between living in the way of the past and looking toward the future, which is what Carol is doing, especially at the end. The end, the end! The whole book has been writing itself towards the end, when Carol waves goodbye to Martin, her husband. There is a sentence which begins 'Notes poured from her …' and it is the longest sentence in the book for the very good reason that the book has reached its moment of greatest complexity, indeed of illumination. Carol fills with tenderness for the Martin she is sending on his way, and the moment he is gone she lets herself out of the apartment, ready for the new life which is to begin.
It's not defined. It has no objective reality as yet. It's like the dream, traum or rêve of her thesis. It has to be made to happen, and that lies outside the boundaries of the book's argument, which is about why it needs to happen, and what people have to give up, or leave behind them, in order to have it come about.
When I wrote the book I showed it to Hilary McPhee, not expecting her to publish it, but wanting her to see that I had taken seriously the ideas about feminism that she had put firmly in front of me a couple of years before. She said that McPhee Gribble would do the book, and she went through it with her pencil, underlining things all over the place where she felt that I wasn't writing simply enough. I was furious with these suggestions, but when I calmed down I accepted many of them; how many, I could only say by checking the original manuscript against the published book. I do think, though, with hindsight, that I had not then reached the point where I could trust my style to be the perfect medium for the ideas needing to be put down. I think my personality was still wanting to intrude, obtrude, between reader and subject matter. That was a lesson still not entirely learned at that stage, even though, at the time of writing At the window, I had been through a long period of stylistic change (see remarks on The garden gate).
I think At the window is very much a book of its time, the time will never come again, and I'm sorry that not many people were listening to what I was trying to say back then.