The Pilgrims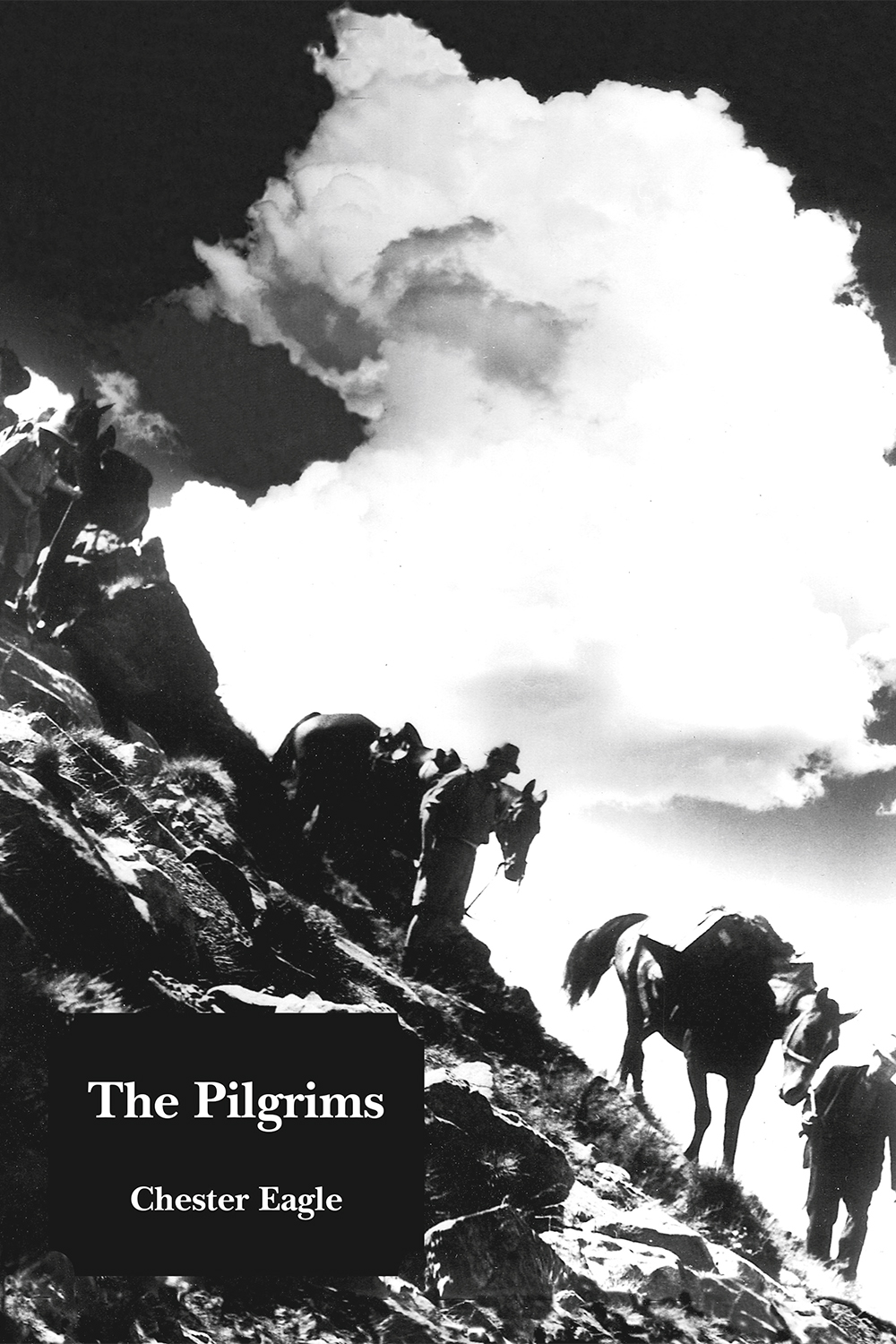 Australia is strangely made.  Mountains run down the eastern side, then turn the corner.  Rivers flow out of them, to the sea at their feet, and to the inland.  The inland rivers are tedious, straggling, in the habit of forming billabongs.  Between their origins and their end, they have only a little way to fall.  It's an eroded country, but such mountains as it possesses are full of character.  Anecdotes abound; this book hopes to present a few of them, not so much as they happened but as they might have happened.  The consciousness of earlier generations is something we can only guess at, and our need to guess, the reasons impelling us to guess, will make themselves inherent in what we say. This is a book about men who called themselves pilgrims: journey-makers to holy places, holy regions, where their minds, their souls if they believed in them, might be changed en route.
Written by Chester Eagle
Cover by Karen Wilson
Photo by Ian Stapleton of Feathertop Track
Layout by Karen Wilson
Printed 50 copies (2012), 24 copies (2013)
Circa 91,000 words
Electronic publication by Trojan Press (2012)
The writing of this book:
This book came about in a curious way.  I was asked to select writers and examples of their work for an Australian edition (November 2012) of the Beijing magazine World Literature.  I did this and at the invitation of the people at the magazine I included my story Escape, which I had published in 2004 as a tiny booklet (mini-mag) circulated throughout Australia by Avant Card free postcards.  The story concerns a solitary woman and a local landholder, and the locale for their dialogue is a hut just off the edge of the Dargo High Plains, within reach of Victoria's Mount Hotham.  My setting and theme were, I thought, essentially Australian, but I was to be surprised.  Both the editor I was working with (Xiao Ping) and the translator of Escape (my dear friend Chen Shubo) were taken by the story.  It treated a theme that has long been part of China's culture – the hermit, artist or scholar who goes into remote and/or mountainous places as part of a spiritual quest.  Their enthusiastic response caused me to search my mind for something that would allow me to go a little further in this treatment of the theme of spirituality, normal life, remote places, and the relation between the three.
The quirkiness of Escape meant that it could hardly give rise to a sequel or any other form of development from within itself, so I decided to work with two personalities and a narrative strand from my first published book, Hail and Farewell! An Evocation of Gippsland (Heinemann, Melbourne, 1971, and now available from my trojanpress.com.au website).  Bill Gillio (I called him Gallico in 1971) was unusual in his normality, a man representative of his generation in his willingness to go to war, and representative also of the Gippsland mountains version of the Australian bush man.  deCourcey O'Donovan, on the other hand, was most unusual in his pursuit of spirituality as a release from the pressures and problems – the impossibilities perhaps? – of normal life.  Neither of these men married, yet they stamped themselves indelibly onto the character of their place and time.  Something that bonded them, apart from personal friendship, was their role in the operation of the Skyline Tours, which took parties of about thirty Melbourne men into the mountains from the summers of the mid 1920s to the last excursion in 1940.  It was deCourcey who called these walkers 'the pilgrims', and it was Bill who showed me some of the albums of photos taken on these tours and distributed among participants at a follow-up dinner held in Melbourne some weeks after each walk ended.
I was, as a young man, fascinated by the mountains of Gippsland, I roamed all over them in my car, alone and with other people, and I walked on a number of occasions from the Dargo-Bairnsdale road to Castle Hill, one of the places mentioned in The Pilgrims.  I also wrote a vast play on the life and doings of deCourcey the birdman (Up there, deCourcey!).  This was never published, nor is it available on the trojanpress website, but a copy sits with my other papers in the National Library, Canberra.  The play has its moments, I think, but the fact is that as a young man I simply couldn't control its ambitious theme, that of the relationship between 'normal' life and a life lived in search of spiritual enlightenment.  The enthusiastic response accorded my story Escape by Xiao Ping and Chen Shubo prompted me to return to the Skyline Tours, the doggedly democratic Bill and the spiritual searches of deCourcey, to see if I could do a little better in my old age what I had attempted to do when I was training myself to be a writer.
Readers will note my claim in the first section of the book that the many mountains mentioned should be considered as characters in the book.  This means that these places are supposed to become forces in the readers' minds.  They are not characters in the sense of being able to act in a variety of ways they have chosen for themselves, but I have tried to show them resonating in the minds of the pilgrims who walk to and between them, and I hope that readers, too, will sense them as influences in that thematic discussion mentioned above, of spirituality, remoteness, and the areas of life which most of us think of as 'normal'.
The Pilgrims is nothing like most people's idea of what a novel is about, or like.  It's not contemporary, it's got no love interest, while its people are unimportant, barely worth noticing, one might say.  Yet I found it both testing, and very enjoyable, to write.  I was trying myself out to see if I could do something.  A few days after I finished it, I found myself recalling something that happened in Bairnsdale fifty years before:
One of the few possessions [Hal Porter] had carried with him since his days with the Occupation Army in Japan was a copy of Hokusai's Mengwa, or sketchbooks.  When Hal showed them to me, in the back room of the Bairnsdale library, I was enchanted by this foreign world of finely drawn wrestlers, monkeys, courtesans, and crowds of umbrellas crossing dainty bridges.  This was an art that was full of life, and the life of the streets, at that.  Hal told me that Hokusai had described himself, in his eighties, as 'an old man mad about painting'.  Hal was 48.  I was 26.
At the time I was recalling, Hal was well on the way to establishing himself as a writer, while I had only the faintest idea that I might be drawn to follow the same path.  That was then, and now is now.  Hal is dead, I'm 79, and I find that I too am mad about my art, which is, like Hal's, the art of writing.  One's thoughts, like the English language itself, are not easy to bring under control, but trying to do so seems, at this late stage, one of the few demands worth making an effort to respond to.