19. Possession, dispossession, what about re-possession?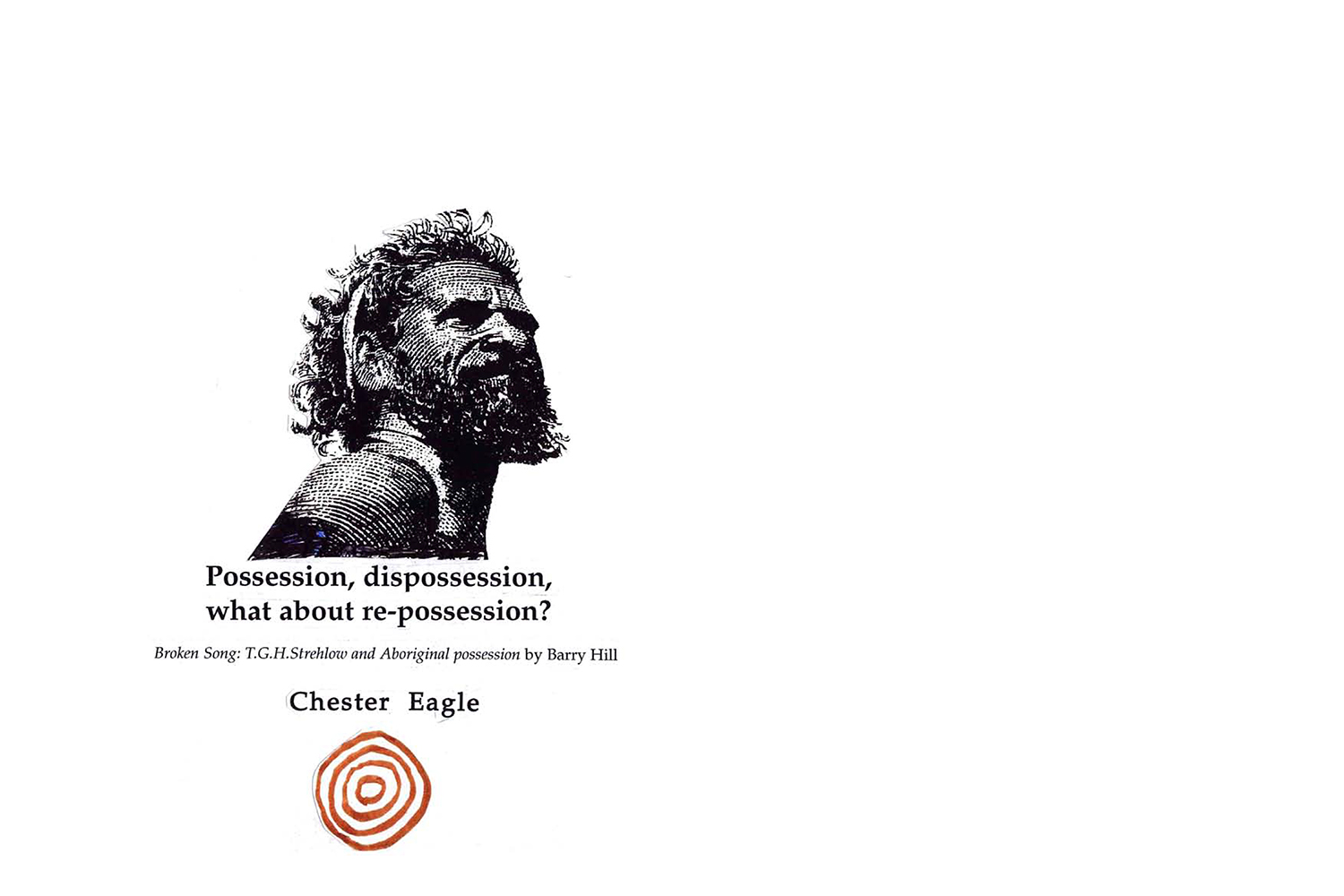 19. Possession, dispossession, what about re-possession?
Broken Song: T.G.H.Strehlow and Aboriginal possession by Barry Hill.
A desert song, or is it? Voss by Patrick White:
TGH (Theo, or sometimes Ted) Strehlow had an upbringing which made him close to unique.  He was the son of German missionaries at Hermannsburg, west of Alice Springs.  The mission was built on the land of the Aranda people (variously spelt as Arunta, Arrernte and so on; I'm following Barry Hill here), and the boy grew up with Aranda children around him.  He spoke Aranda, quite literally, like a native.  He spoke German with his parents, and English to all and sundry, making him triliterate from the beginning.  The black people seemed to think of him as one of them, while he …
… went on to a troubled life, with a mixture of success and failure, rarely finding peace with himself and the world, unless it was in his early years of manhood, when he was travelling through vast reaches of Aranda country, on camels, accompanied by Tom Ljonga, his mentor and guide, meeting native groups, and collecting.  It was a harsh life, but the Aranda were used to it, and so, in his own way, was he.  He knew that the ways of the Aranda were breaking down, and that the amazing completeness of their world-view, the extraordinary way in which they brought mythic time into fusion with present time, was not always being handed on.  Initiation rites were left unperformed, often because men felt contempt for their successors, who, after contact with the world of the settler-whites, no longer had fear and respect for their elders.  New forces were breaking into the once-complete world of the Aranda, nothing would ever be the same again, and he, Strehlow reckoned, was recording and collecting in a sunset-time. [read more]
Introduction:
In 1981 Patrick White published an autobiographical book called Flaws in the Glass; the Melbourne Age commissioned two reviews, one of them from Hal Porter, who said, among many things unflattering to 'Mr White':
Writers of my sort can be said not so much to read as to examine another writer's work rather as one car freak examines the vehicle and driving of another car freak.  One says, "Splendid vehicle!  Superb driving!"  Or, "Nice vehicle!  Ghastly driving!"  Or, "Can't stand that kind of cumbersomely pretentious vehicle!  And what bewildering and erratic driving!"
Hal confesses that the third attitude is his to the novels and plays of 'Mr White'.  I will say no more at this point about Mr White or Mr Porter, but I quote this comparison of writer and car freak because in the essays that follow I am the freak who comments on others of his kind.  I know I can't see my essays as others will see them but I imagine some readers accusing me of many things, and others, well trained, perhaps, in one or another school of literary or social criticism, who will think my observations no more than shallow or ignorant.  To such people I can only say that these essays offer whatever it is that a fellow-writer can offer, and don't pretend to offer anything else.